Latest News 2016
Globelink WW - Monsoon Trekking At Raigad Fort - 23rd July 2016:
Since monsoon has arrived, it's a good time to get familiar with nature & move out for some adventurous trip. So to make ourselves refresh, relax & rejoice & to build strong relationship among staff we decided to have monsoon trekking with our Finance, HR & IT Team.
We co-ordinately decided to go for trekking at Raigad Fort, Raigad is a hill fort situated in the Mahad, Raigad district of Maharashtra, India Chhatrapati Shivaji Maharaj built this fort and made his capital in 1674 when he was crowned King of a Maratha Kingdom.
The fort is located at a comfortable distance of 102 kilometres and it takes about 3 hours to reach this destination. There are approximately 1737 steps leading to the fort.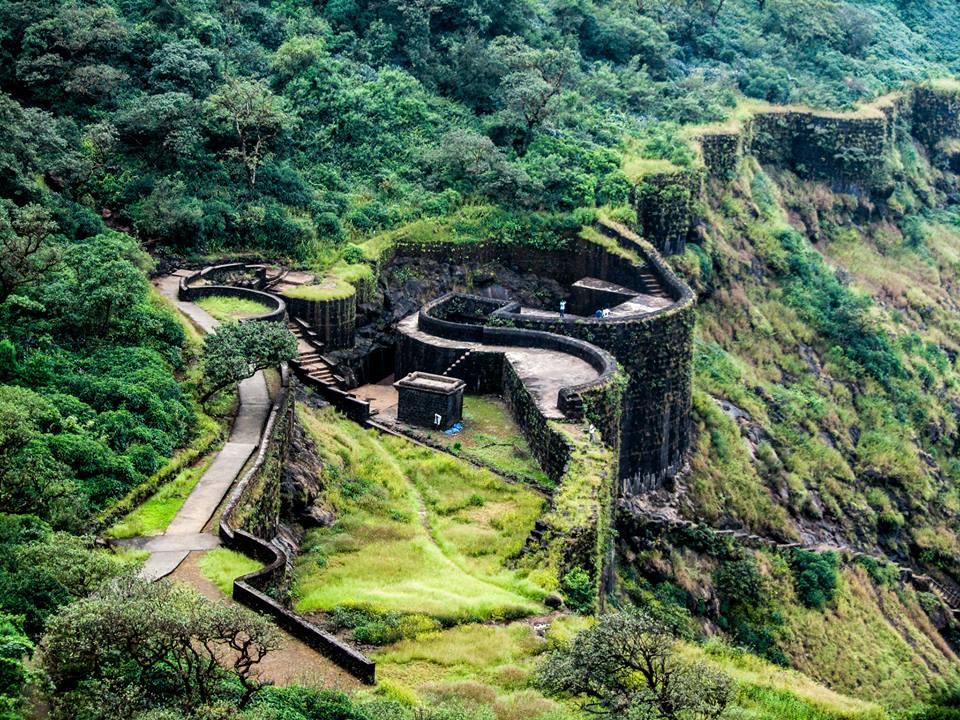 As we found our trekking place, we moved ahead for further preparation. Suddenly it was informed to us that, Myself & Sarang from HR Department will be leading this trekking. This was my first attempt to lead such kind of trekking so I was bit nervous. We were around 35 staff & we listed out the necessary things to be carried by us during our trekking such as food items, Games Material , First Aid etc… We had booked a bus for our journey to Raigad Fort & hotel where we could have our lunch & snacks then we had made a schedule for our overall day programme. START – We gathered at our Govandi office around 4:00 am. A bus had already arrived at given time. Then we took attendance of staff & had a look whether all necessary items are kept properly. We started our journey around 5 am. As everyone seen relax & enjoyable to make it more fun, we started playing "Antakshari", slowly everybody started participating in it & enjoyed a lot. BREAKFAST – After we crossed Panvel, we decided to have a breakfast somewhere around the nature & finally we found our place & we had our breakfast which we had carried with us i.e. Idli & Vada . Everybody enjoyed the breakfast. After 30 min. break we continued our journey towards Raigad Fort. Around 10:00 am we reached at our booked Deshmukh Hotel , which was situated at the bottom of Raigad Fort. Since everyone was tired with the journey so we had small break in which we were supposed to get ready for trekking & have Tea/Coffee. In the mean time, we distributed water bottles to each staff & some snacks items & first aid box , other materials were carried by us. START OF TREKKING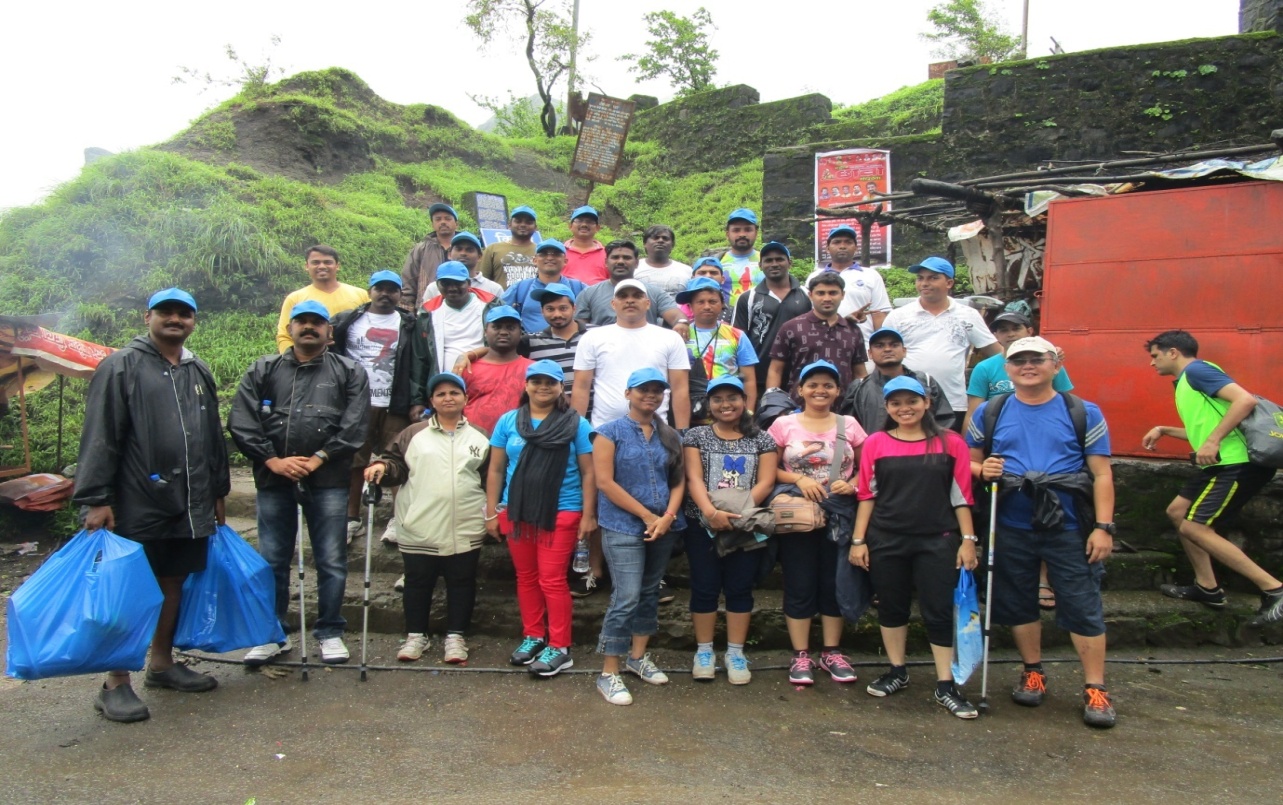 We started our trekking around 11:00 am. Everyone got refresh & energies by looking the beauty of Raigad Fort & the nature around it. We slowly started climbing up the ladder . We felt as its easy to climb up. As on we started climbing higher we realised that climbing the fort is never an easy task. But small dew drops of rain & goodness of nature made us forget everything.
While climbing up the fort we saw various small waterfalls, which looked so amazing & pure that we could not resist ourselves for enjoying with it. Some of them got busy themselves for a Selfie ,while others started sprinkling water on each other face. I am happy to say that, everyone left their worries & queries back & put their soul in the beauty of nature. It seemed like we were hypnotized by nature & by the creation of God.
Some of the senior person who faced difficulty while climbing up the fort, they were supported by us & also we provided energy drinks & fruits. We motivated them & held them so that they could climb up.
We saw various highlighted spot such as –
1. Maha Darwaja – This is the main entrance of the fort. 2. Hirkani Buruj - The fort has a famous wall called "Hirakani Buruj" (Hirkani Bastion) constructed over a huge cliff. 3. Hatti Talav (Elephant Lake), Gangasagar 4. Takmak Tok - Takmak Tok is one of the unique attractions of Raigad Fort. Takmak Tok or the punishment point is the place from where Chatrapati Shivaji Maharaj use to punish the culprits, criminals by throwing them from this point by stuffing them in Sacks. The rock face inclines down over 1200 feet and presents a tremendous vision of the Sahyadri hills and its dropping crevasses and over-folding edges. 5. Jagdishawar Temple 6. A statue of Shivaji is erected in front of the ruins of the main market avenue that eventually leads to the Jagdishwar Mandir and his ownSamadhi (tomb) and that of his loyal dog Waghya. 7. Queen Palace 8. Market Place REACH AT TOP – We reached at top of the fort around 1 pm. The view on the top of the fort seem like we were within the clouds because it was so foggy. We felt like heaven was in front of us. Finally our aim of climbing up the fort was successful. It was one of the great achievements for us. We went to see if anyone was injured or not, we provided first aid for some people who had minor injuries. We took some photos together as a memory of Raigad Fort. We wondered here & there looking the nature. We also saw the Market Place which is known as "Bajaar Peth" where people during ancient time used to buy & sell goods. On the opposite side of Bajar Peth, we saw the Statue of Chatrapathi Shivaji Maharaj . People say that, this statue was made during the time of "Raj Tilak of Shivaji Maharaj" . We sat their for around 30 - 45 min. enjoying the cool breeze that flew around us. CLIMBING DOWN - We started climbing down the fort around 1:45 pm. Some senior persons who faced difficulties while trekking was sent at the bottom of the fort via Ropeway. Which takes almost 5 min to reach at the bottom of the fort. Rest of all came down to ladder. While climbing down the fort we felt like our legs became more heavy than before but we all enjoyed. REACH AT BOTTOM – We reached at bottom around 3:30 pm. Then we changed our cloths & had our Lunch at Deshmukh Hotel. The Food was very tasty specially Non Veg. To give our trekking a final touch, we distributed Funny gifts to everyone as a surprise and was asked to open there itself in front of all which spread laughter on all faces. Now it was a time for us to board the bus & return back. We took attendance & started journey back to our destination. People were so tired that, some went to sleep whereas others made group & started enchanting with each other. The people whose home stop arrived between the return journey got down themselves there itself. Rest of them landed down at Govandi office & dispersed to their home. CONCLUSION - Finally this was all about our one day trekking experience, even though we could not match the original time line as decided but the aim of having something adventurous , exciting & generating strong Team Building was achieved . It was great opportunity for us to learn new things so We would like to thanks to Alvin Sir & Nair Sir.
Birthday Celebration of Mr.Venkatesh :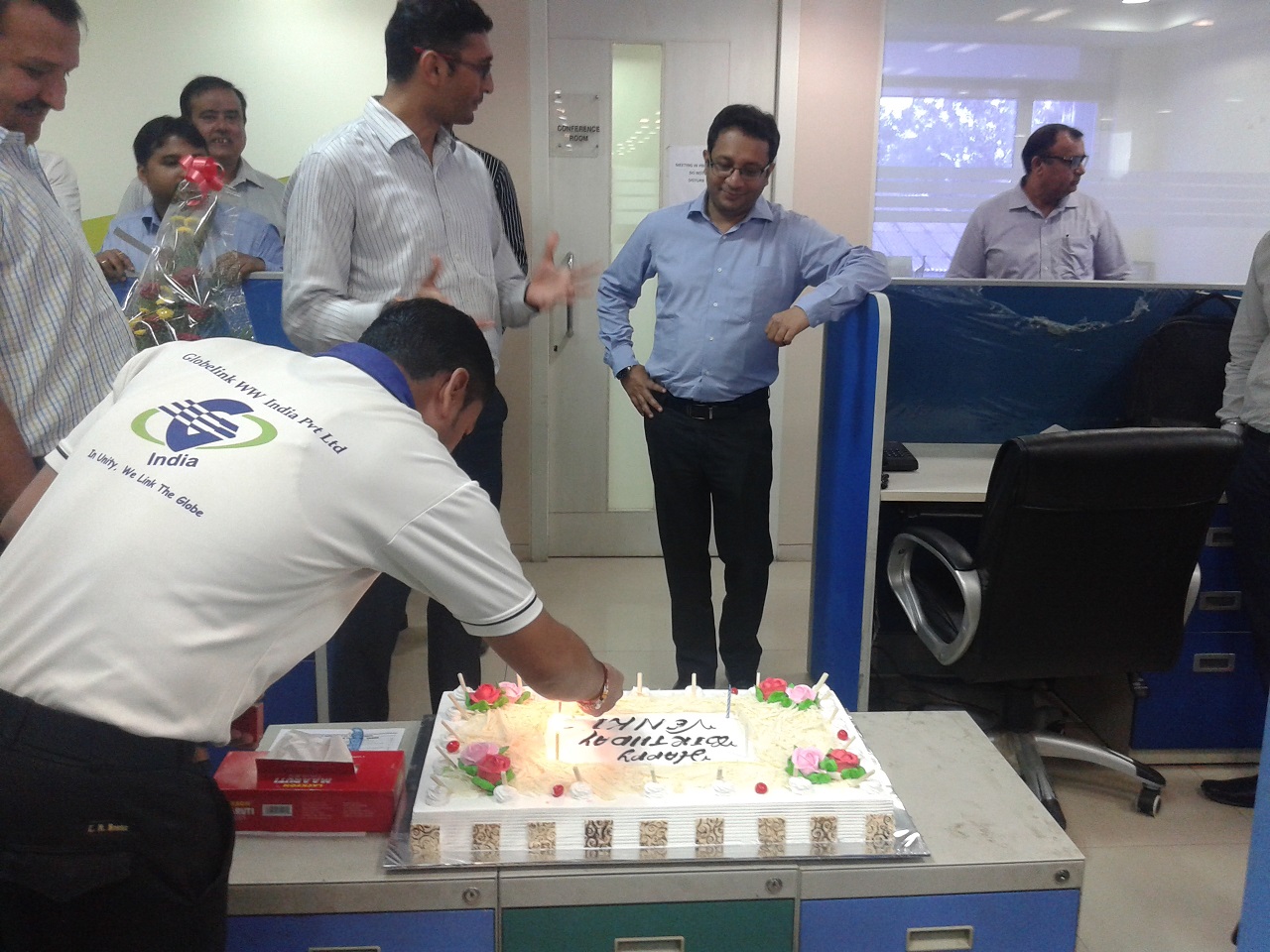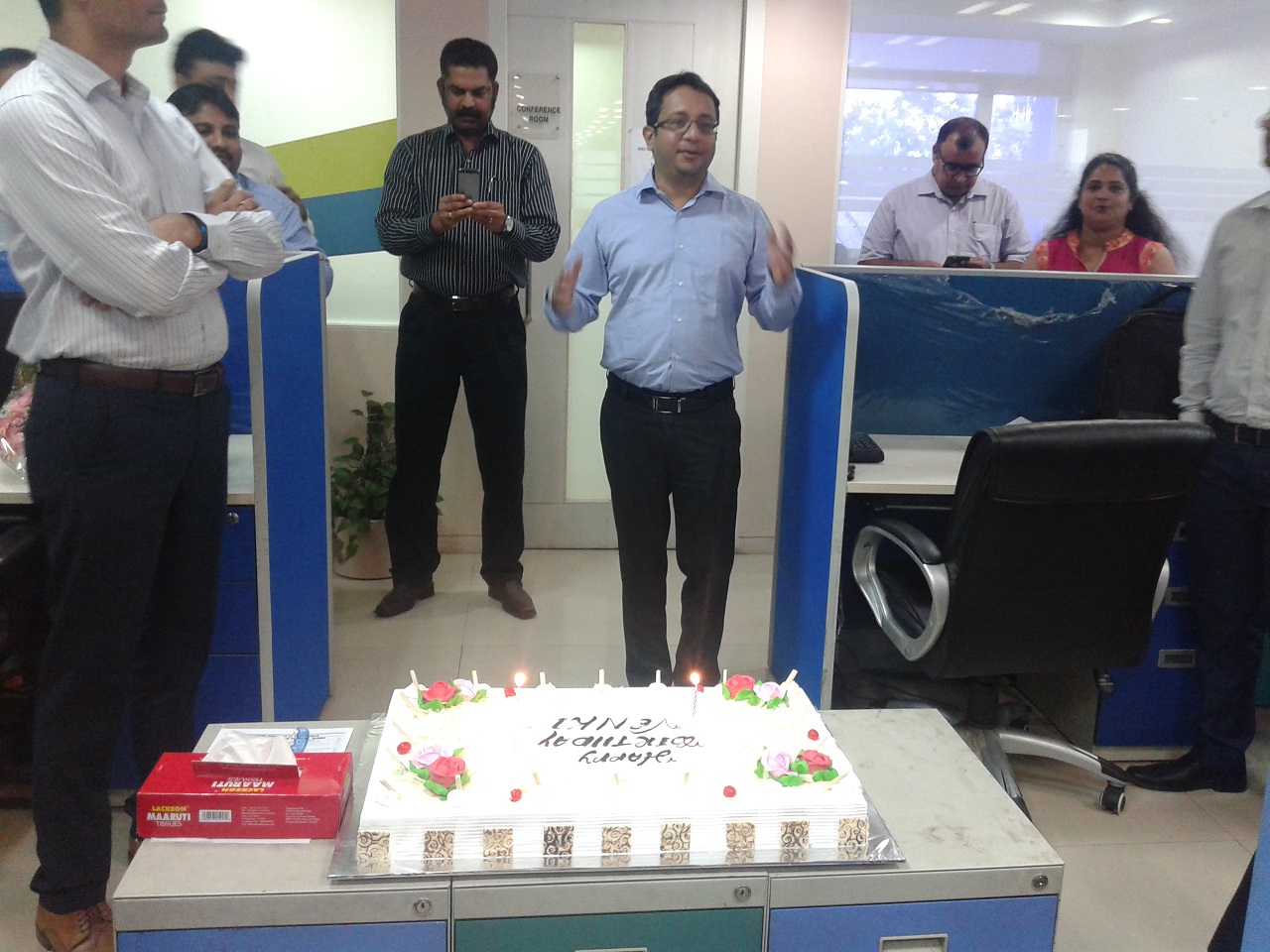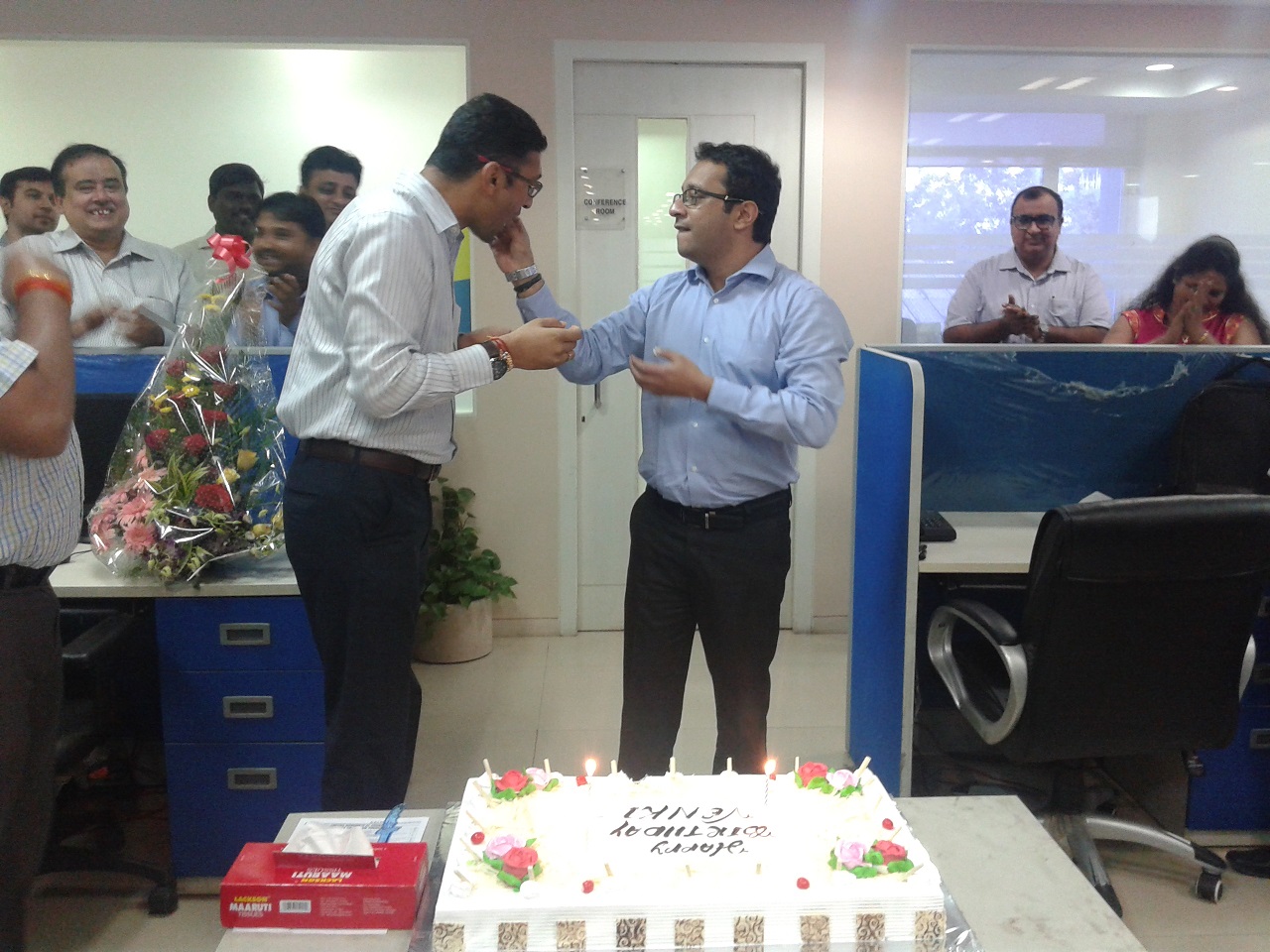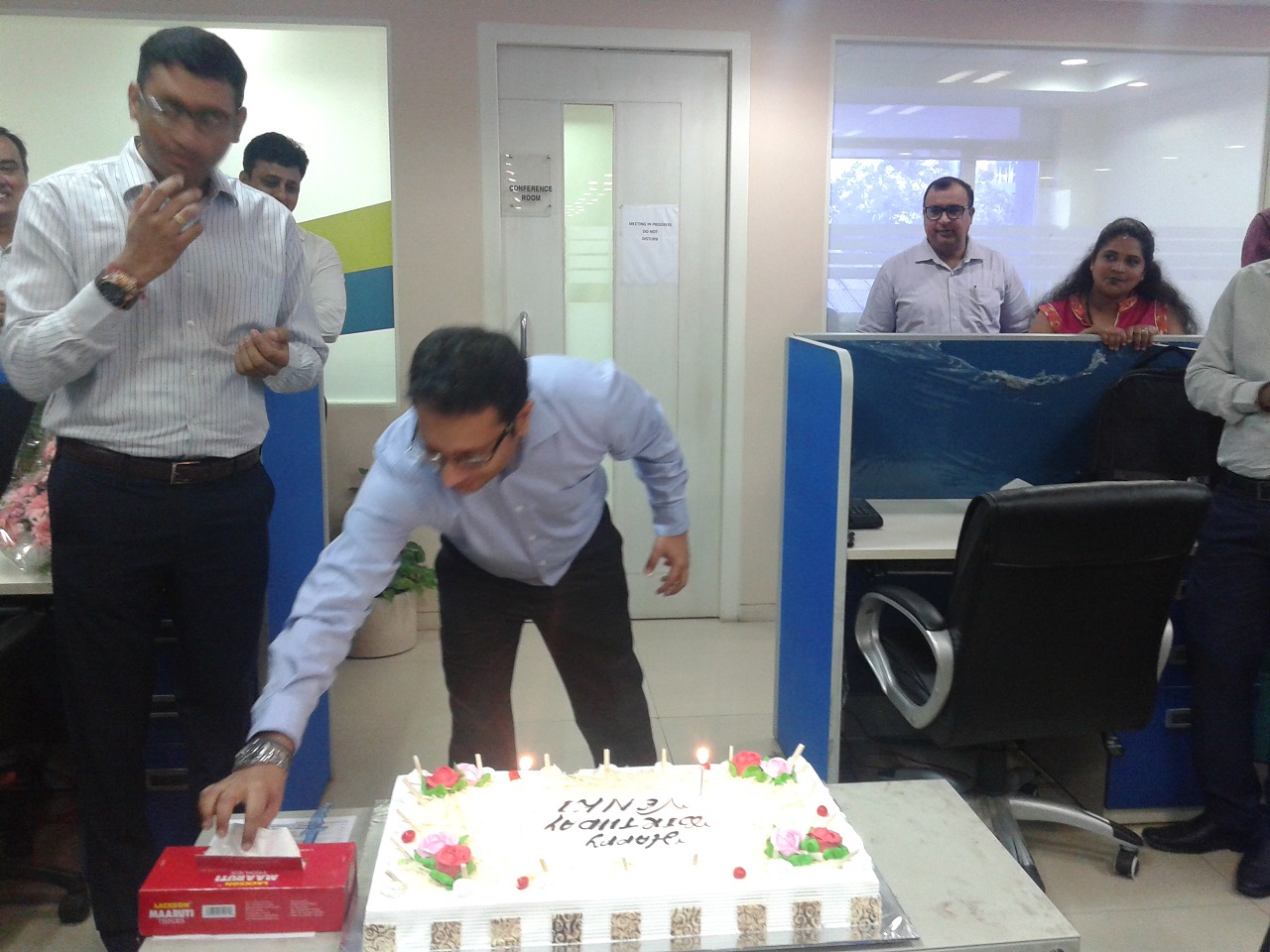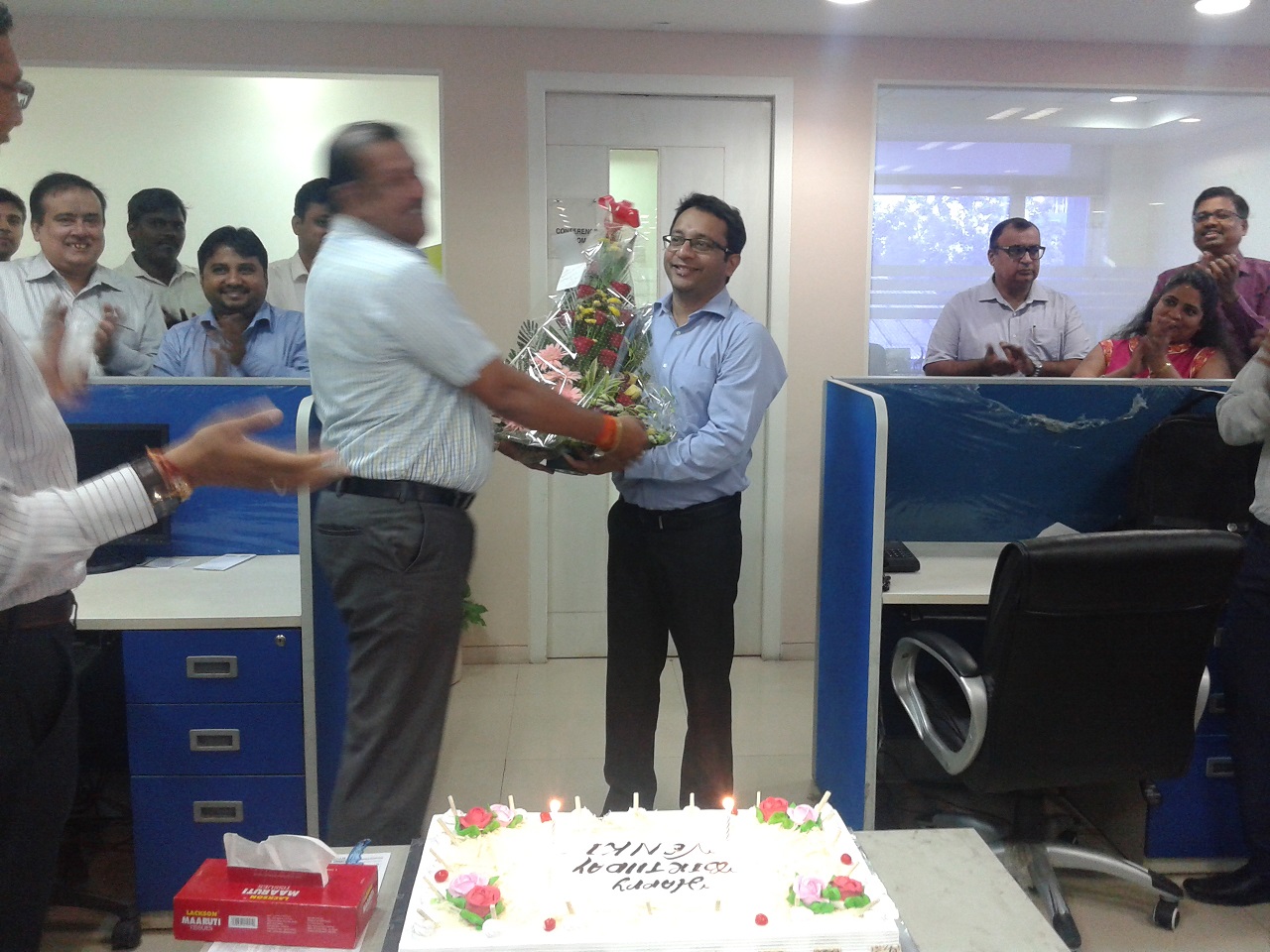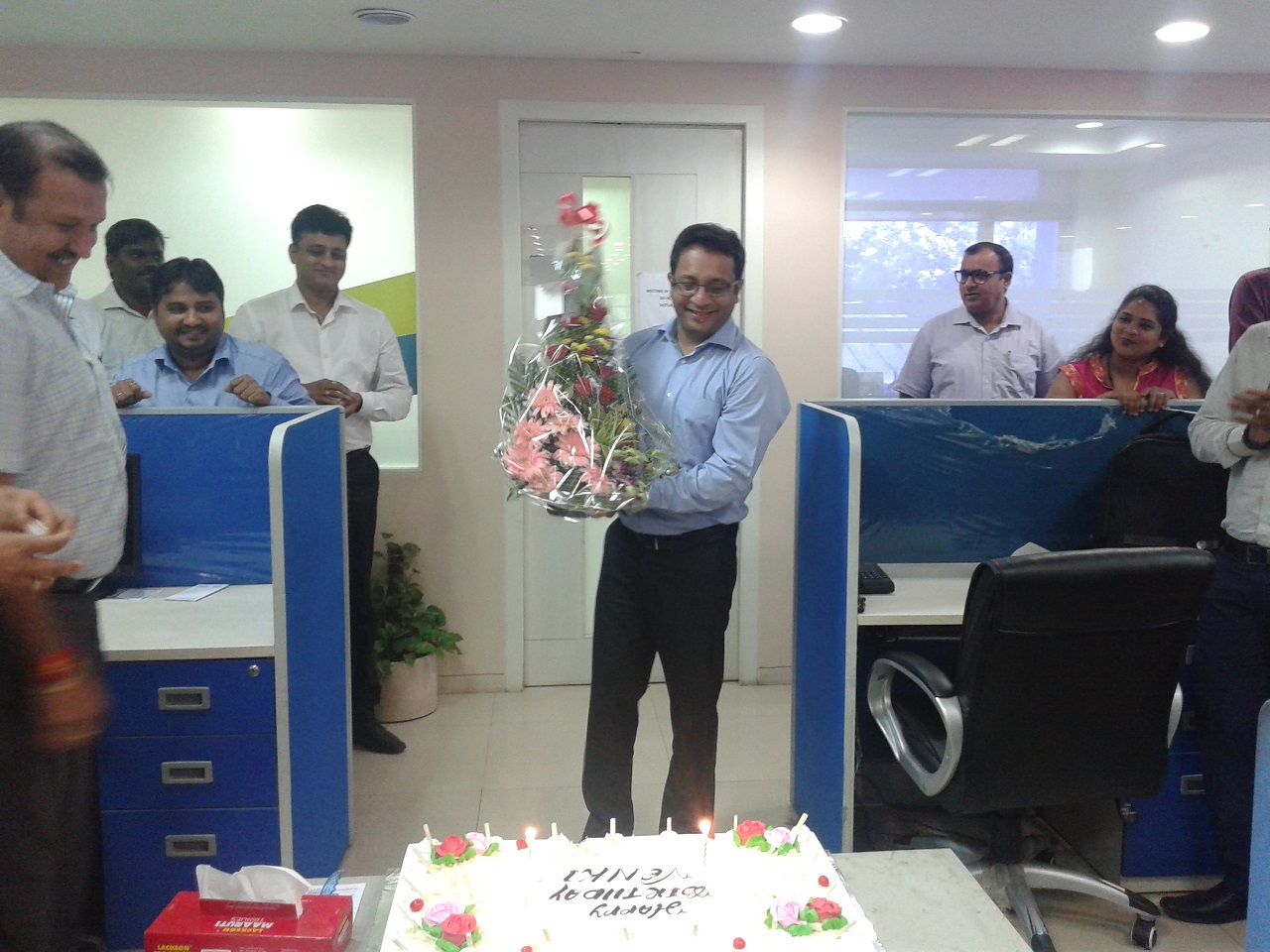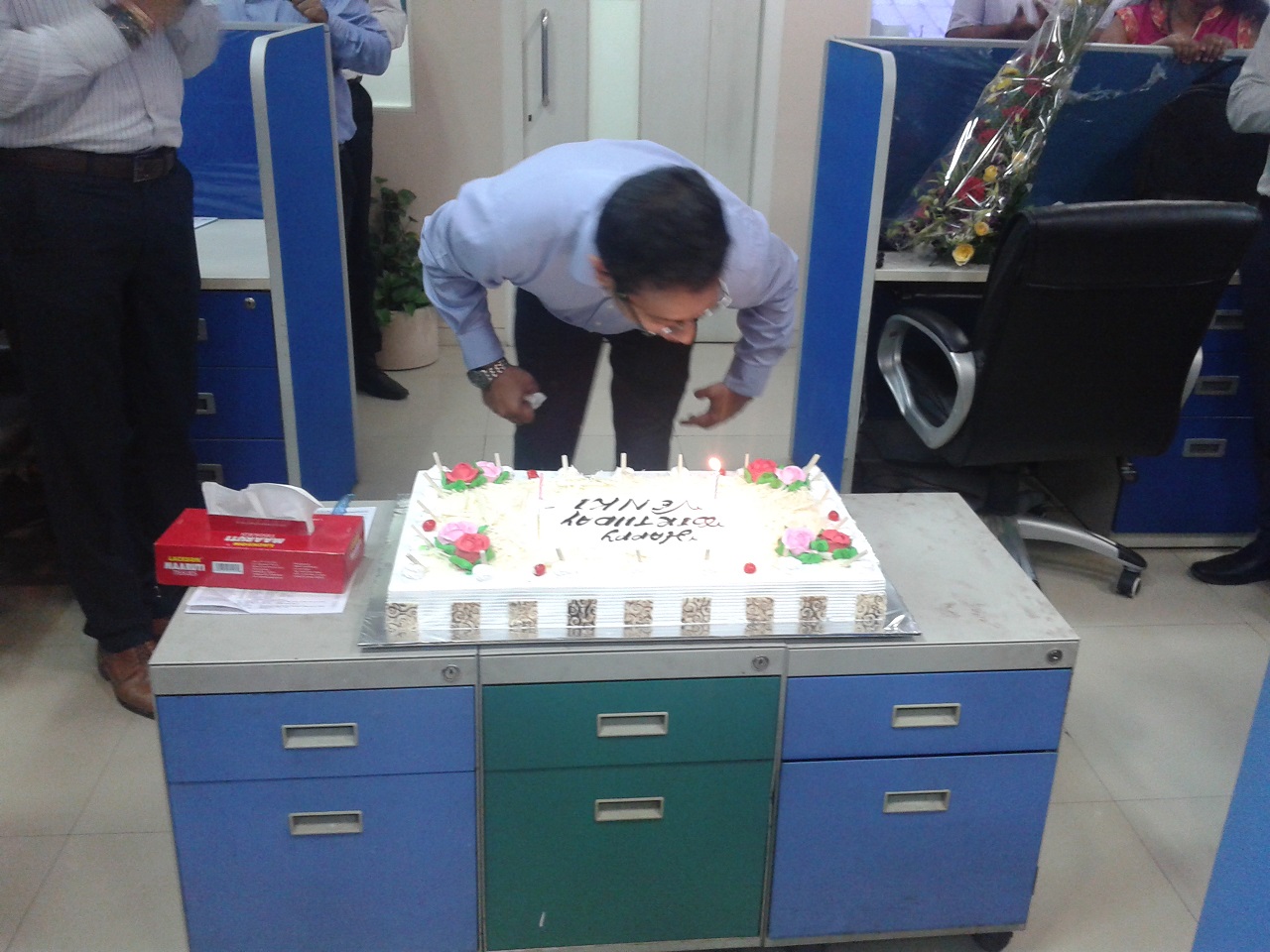 Ganesh Pooja at Mumbai office :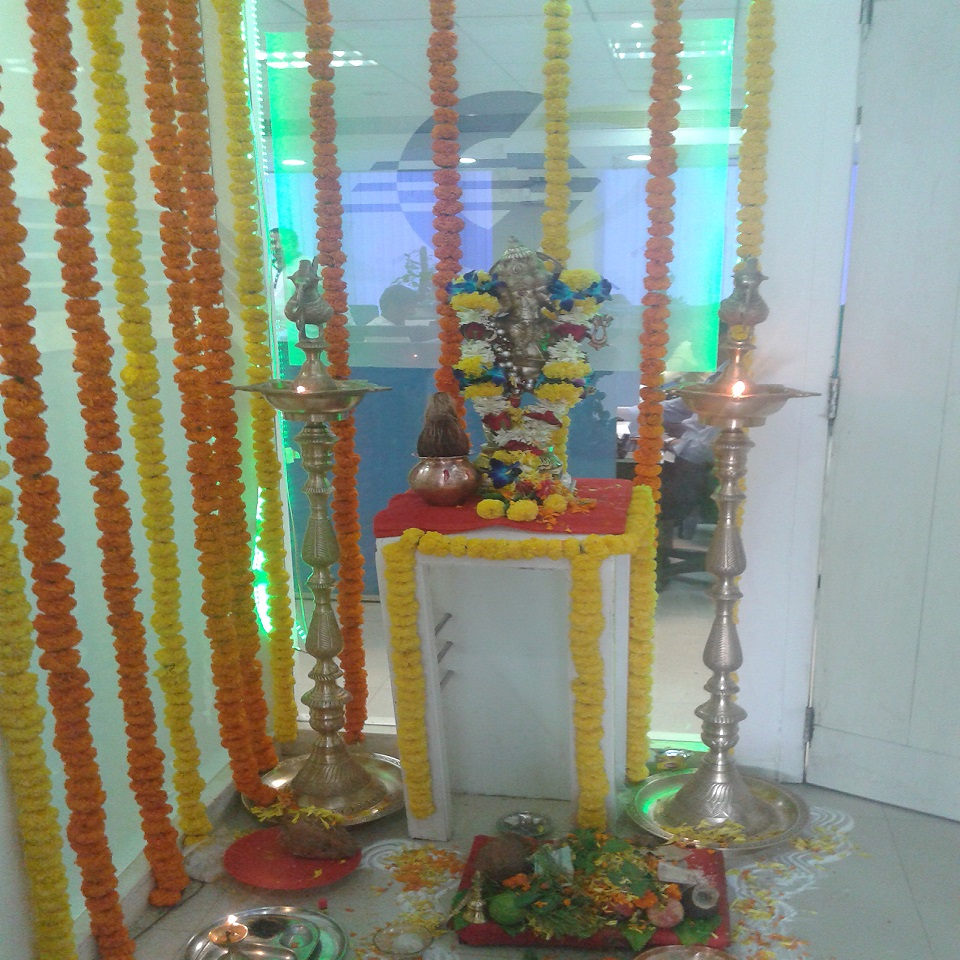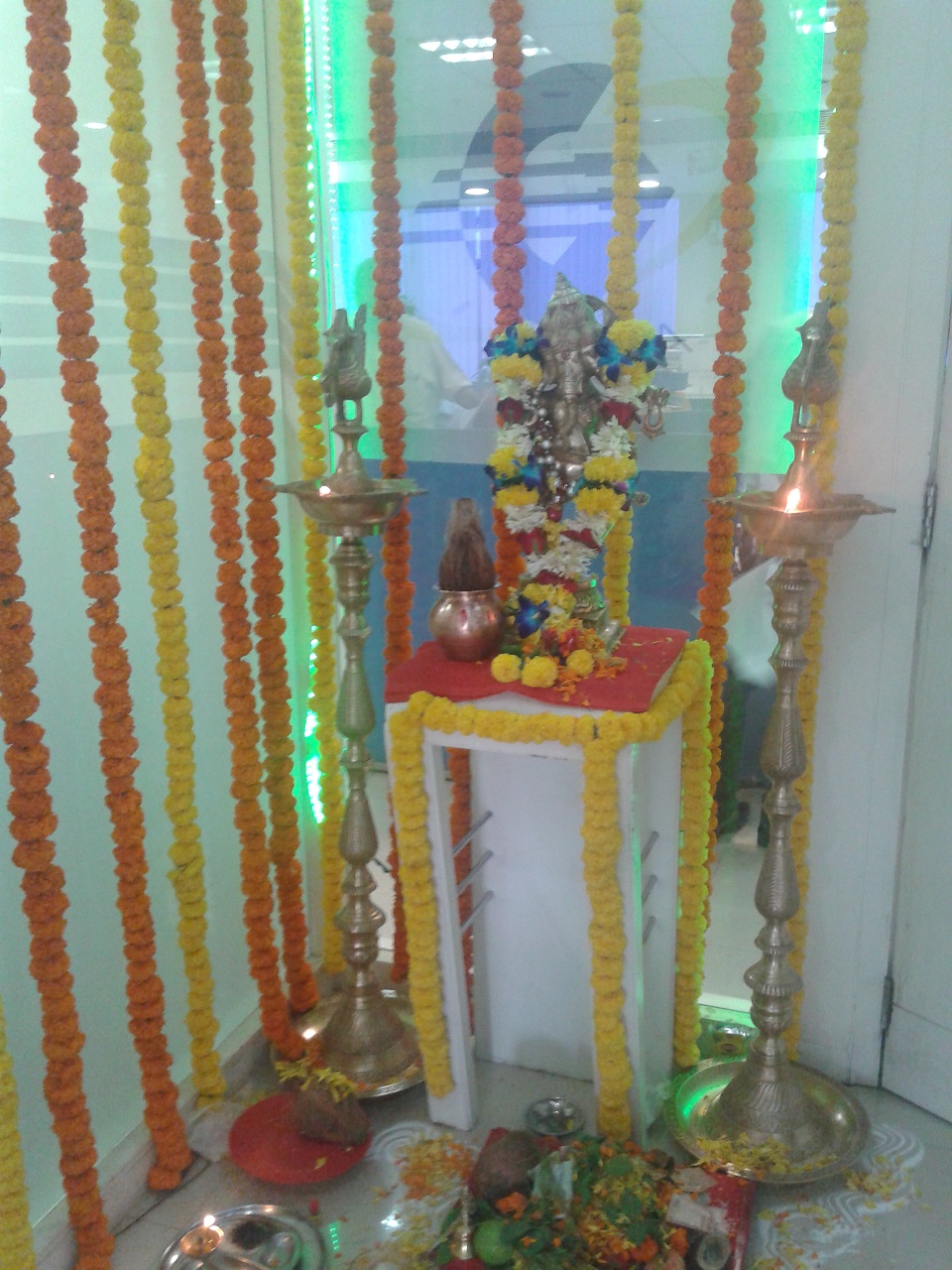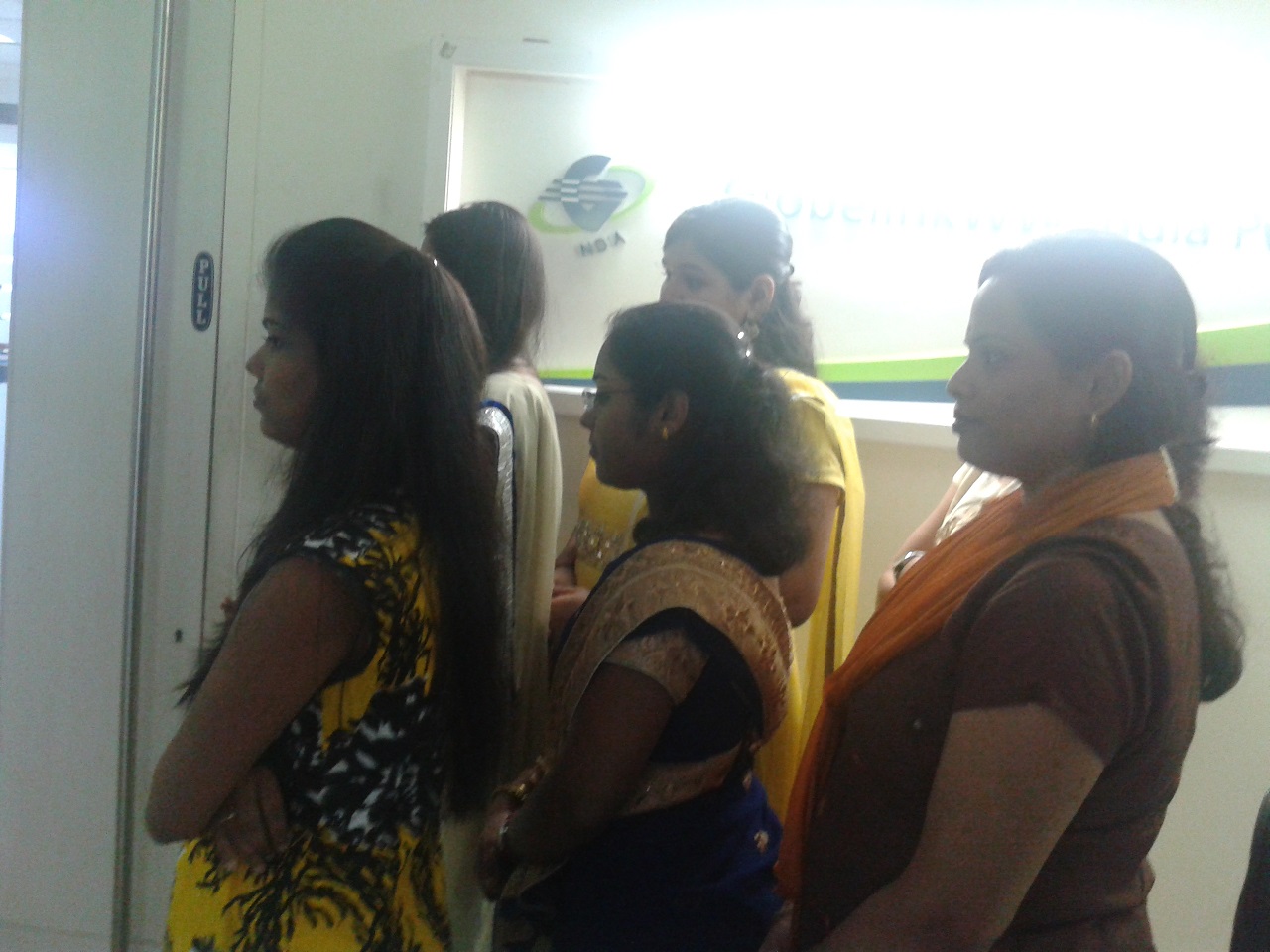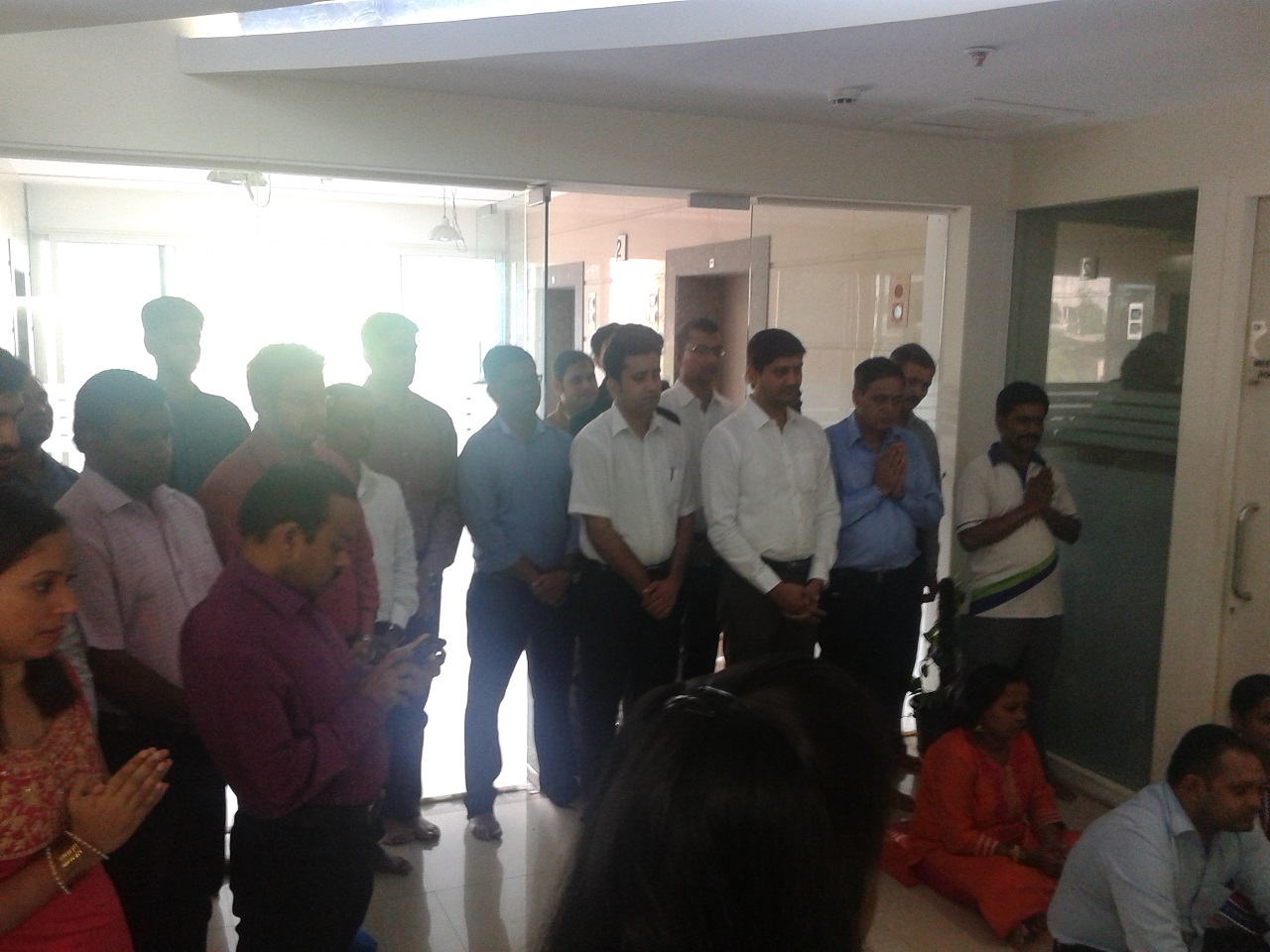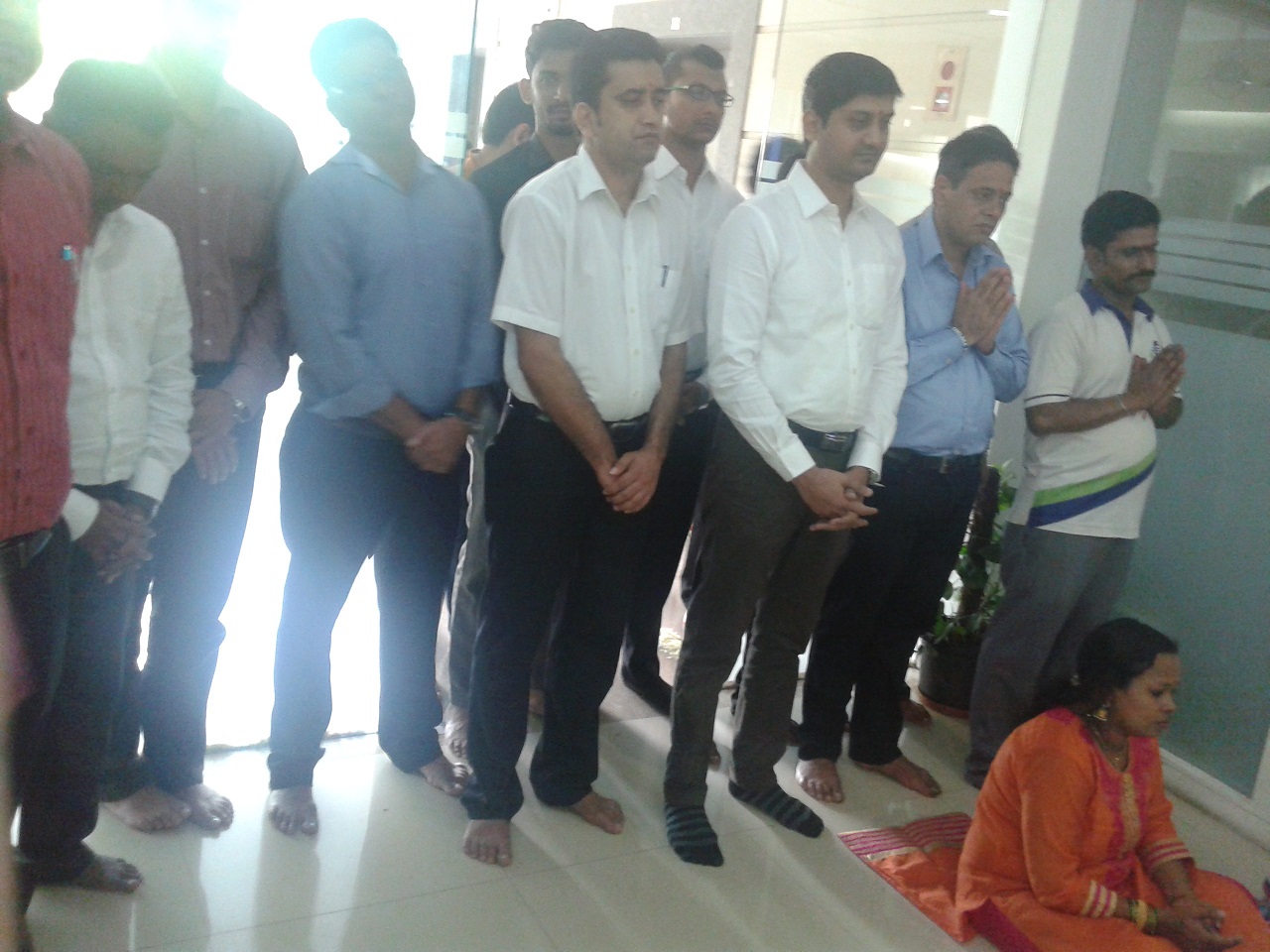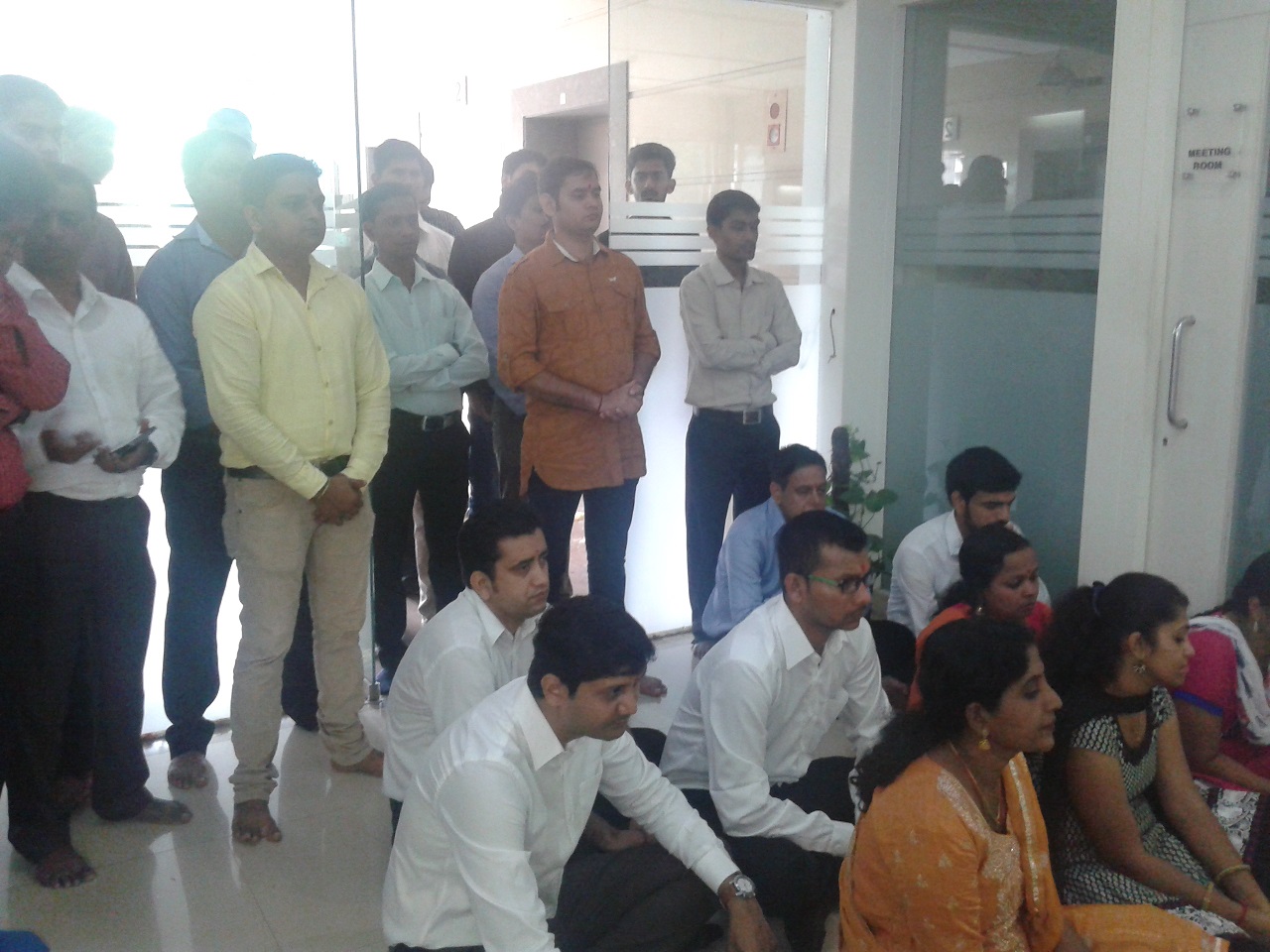 Diwali celebration at Mumbai office :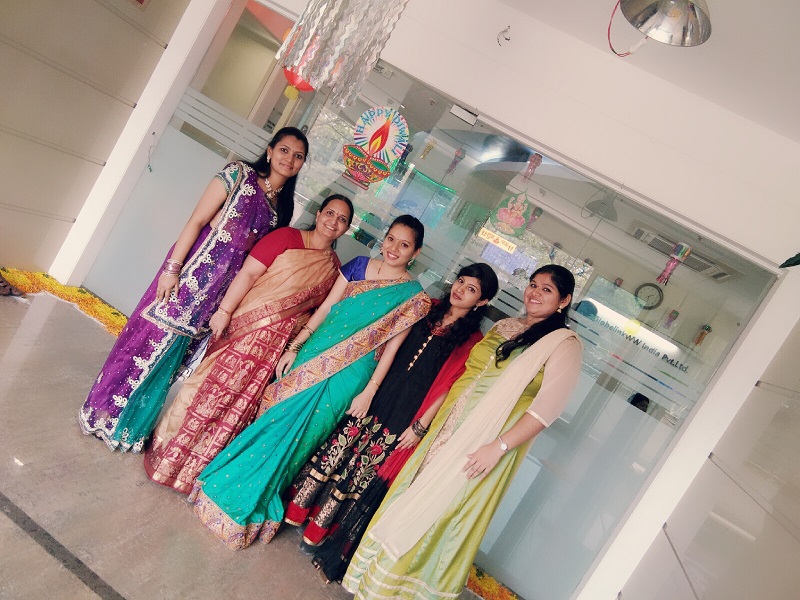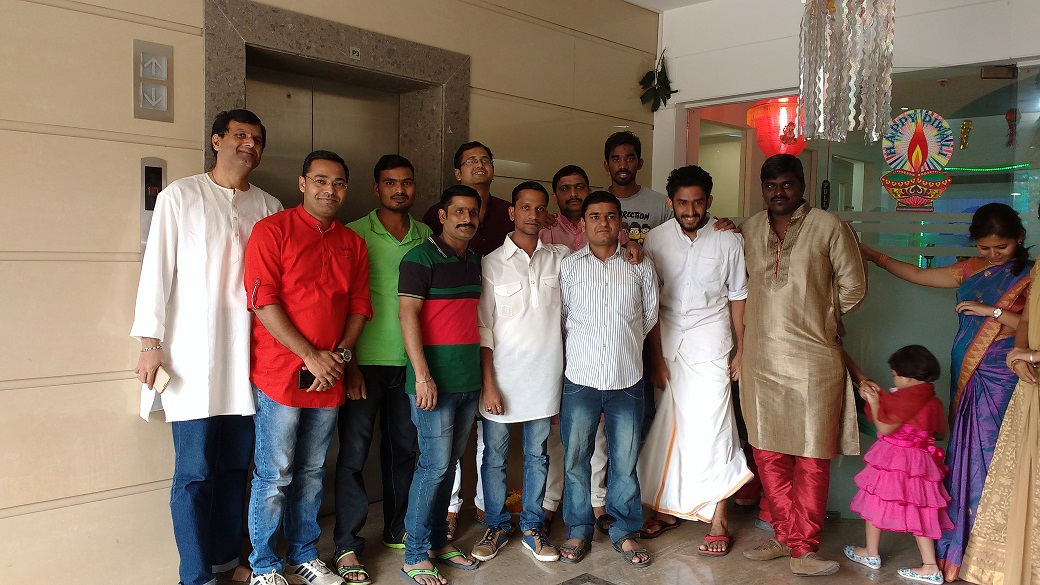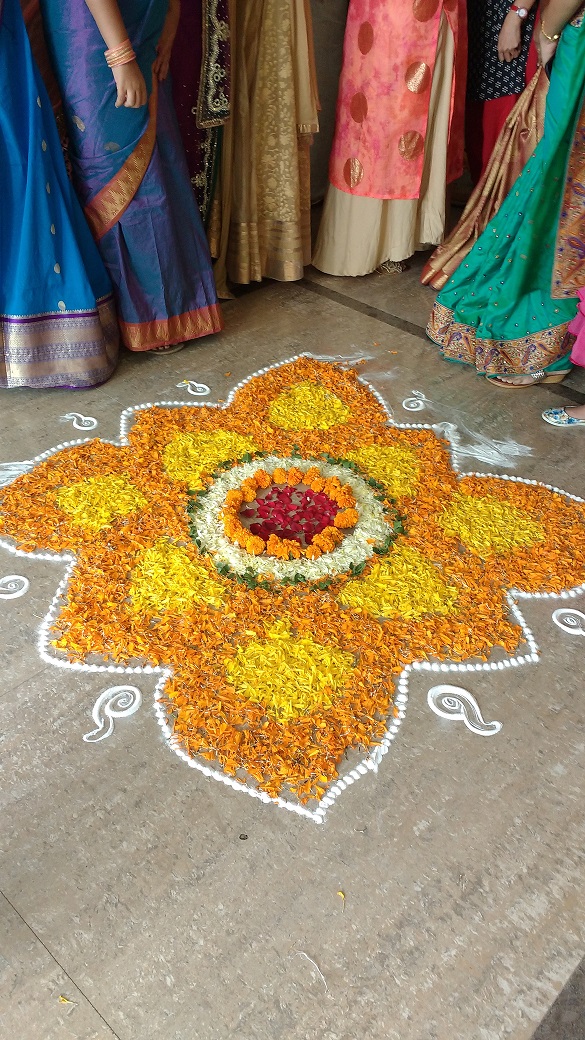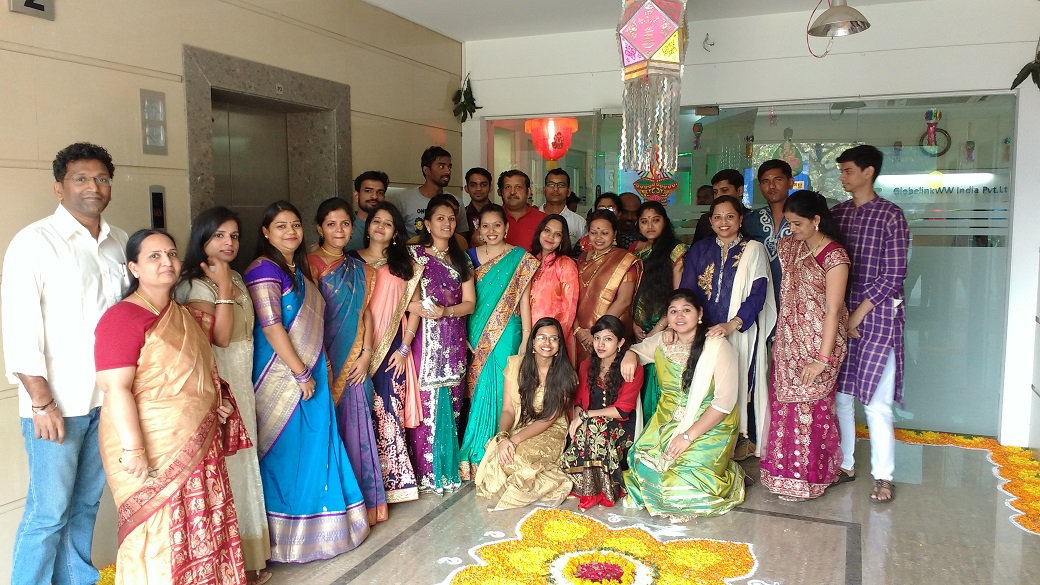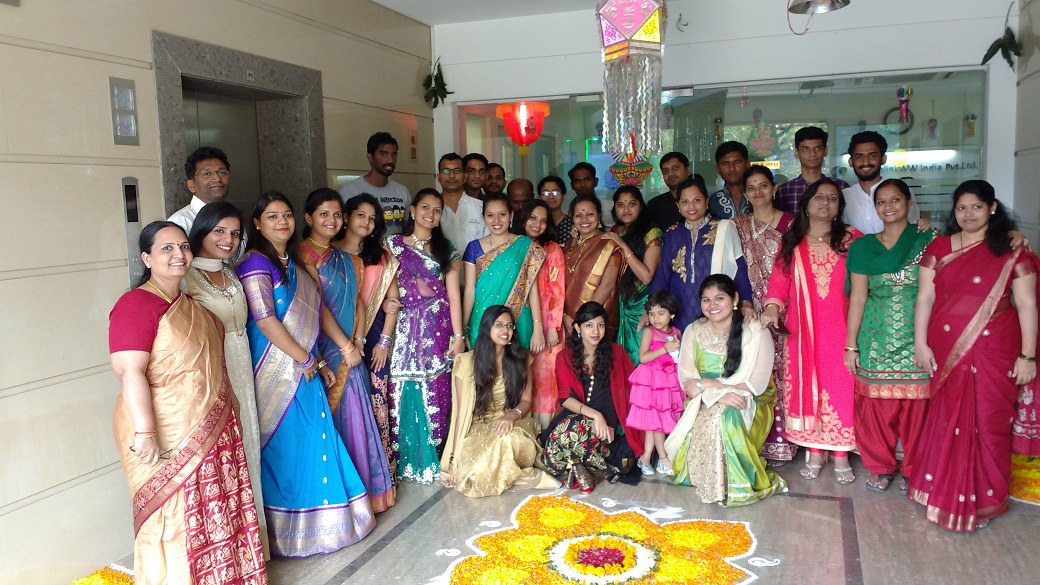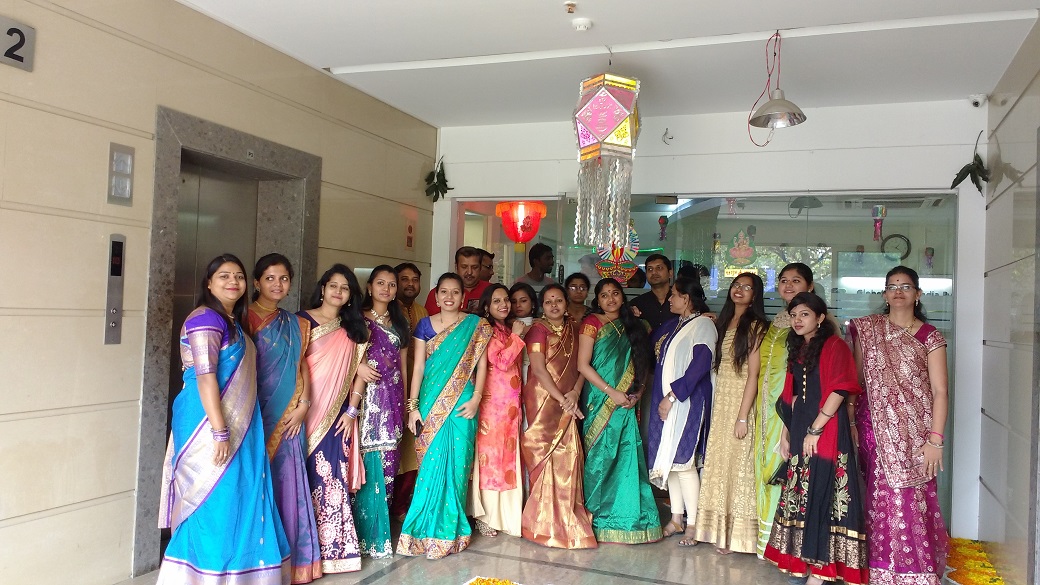 GLOBELINK WW TEAM PARTICIPATED IN ADIDAS UPRISING :